Our Services
The Monumental Company is committed to providing tailored and trusted memorial aftercare services, beyond your monument's fitting and fixing. We pride ourselves on ensuring your monument maintains its high quality and stays in its original pristine condition for the years ahead.
Over 30 years of experience
Aftercare services to look after your memorials for years to come
A thoughtful, supportive and comprehensive service
Enquire about our services
Services
We take great pride in creating beautiful individual memorials, and our commitment does not end when your monument is fitted. We offer a variety of care services to ensure your monument remains as exquisite as it was when it was first placed to commemorate your loved one..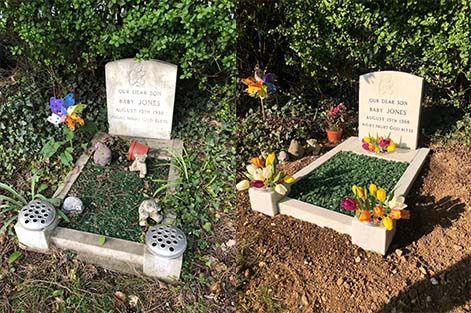 MEMORIAL CLEANING AND RENOVATION SERVICE
We provide a cleaning and renovation service for all of our monuments, including headstones, kerbed memorials, cremation monuments and memorials for children. We also provide an exceptional memorial restoration service to guarantee that your memorial maintains its high-quality appearance.
Memorial Annual Maintenance Service
Our team of memorial specialists offers an annual memorial maintenance service to ensure that your loved one's symbol of remembrance maintains its high level of quality, fine detail and uniqueness for years to come.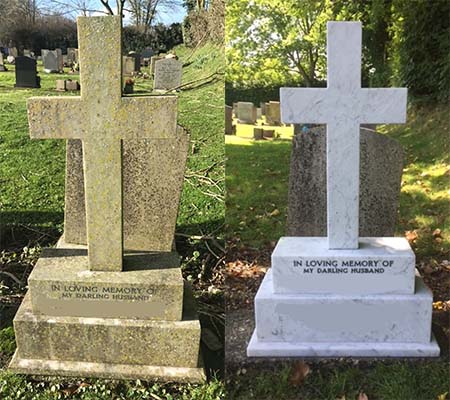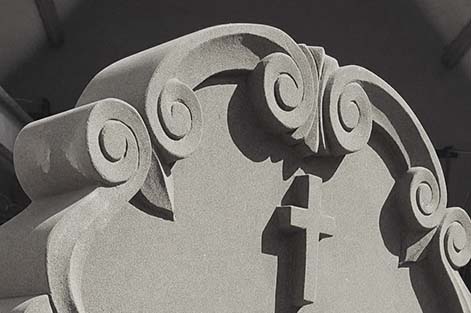 At The Monumental Company, we can provide insurance for your loved one's memorial to give you peace of mind should any accidental damage occur. Our team applies its long-standing techniques and diligent craftsmanship to restore your memorial to its highest quality.
Why The Monumental Company?
For over three decades, our third-generation family-owned monumental masonry company has been providing services to our local communities in West Sussex, East Sussex, Sussex and Hampshire.
We understand how difficult and daunting choosing and organising your loved one's memorial can be, and ensuring it remains a lasting symbol to mark and celebrate their life. We value integrity, compassion and excellence above all else, which is why we provide a tailored customer service that is both simple and considerate.
We want to make every person feel supported when they call, email or walk through our doors in Bognor Regis, West Sussex.
Third-generation family-run monumental masons
Over 30 years of experience
Outstanding craftsmanship
An extensive collection of memorials in our Bognor Regis showroom, including headstone, cremation, kerbed and children's memorials
Traditional techniques and hand-sourced materials