We are a family-run, third-generation monumental masonry company that has been serving the local communities in West Sussex, East Sussex, Sussex and Hampshire for over 30 years.
From our family to yours
Based in Bognor Regis, West Sussex, as part of the Haven Memorials family, our third-generation stonemasonry has been supporting generations of families for over three decades. 
Working to support our communities every step of the way, we create everlasting memories that celebrate the life of loved ones with poignant and personal memorials. We understand how difficult it is to decide on a unique memorial to commemorate your loved one. 
At The Monumental Company, we value integrity, care and excellence. We provide a considerate and tailored service that offers assistance and guidance throughout your memorial ordering process and beyond.
We strive to ensure that everyone who contacts, emails or visits our showroom feels welcome. At The Monumental Company, you can view our wide selection of memorials and ornaments up close during an in-person visit at our Bognor Regis showroom. During a one-on-one consultation, a member of our memorial specialists team will help you navigate the process of choosing a personal memorial.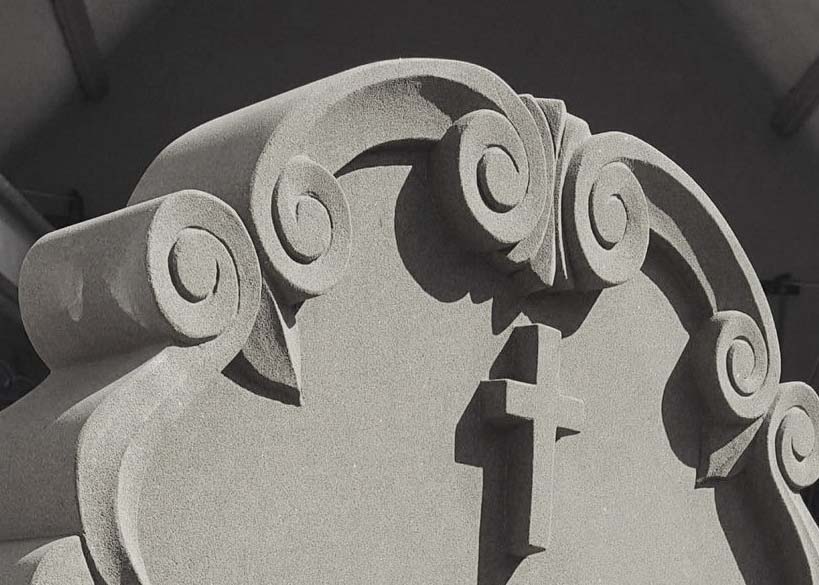 Skilled and Specialist Stonemasonry
We craft individualised memorials that are made to order and personalised to aptly reflect your loved one and their life.
Every monument we build is produced using professional and traditional stonemasonry techniques. We select the finest quality materials from all around the world, and each of our monuments is hand-finished and installed to guarantee the greatest level of precision.
In our Bognor Regis showroom, we have a large variety of memorials that are created to provide an everlasting memento of your loved one's life.
Our expert stonemasons can produce traditional headstones, kerbed designs for larger memorials, cremation memorials and children's headstones that can be personalised to reflect your loved one's life and legacy.
Personal memorials are a wonderful way to pay tribute to your loved one. At The Monumental Company, we continue to support you beyond creating and fitting your personal monument.
We understand that maintaining your personal memorial's beauty, fine detailing and quality is equally important. That's why we provide a wide range of aftercare services, including memorial cleaning and renovation, biannual maintenance service and memorial insurance.
You can add a variety of distinct and unique features to your loved one's memorial to aptly commemorate their life.
Choose from our collection of ornaments to complement your personal memorial. Our range includes statues, carvings, etchings, photo plaques and vases, among many others. We also provide chipping infills in stone and glass in a variety of colours to perfectly match your memorial design.
OUR showroom
Come and visit our showroom in Bognor Regis, West Sussex, where one of our friendly, professional and dedicated memorial specialists can help you select the perfect memorial for your loved one. At The Monumental Company, we support local communities throughout West Sussex, East Sussex, Sussex and Hampshire.
As part of the Haven Memorials' family, we also have showrooms across the South of England, along with our North Hampshire-based workshop. These enable us to offer a consistent, reliable and comprehensive service to the local communities we support.
---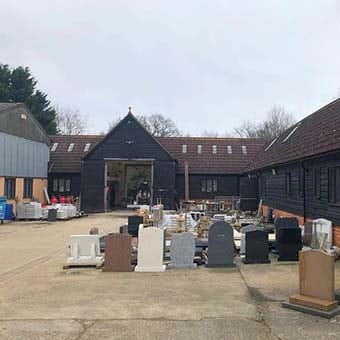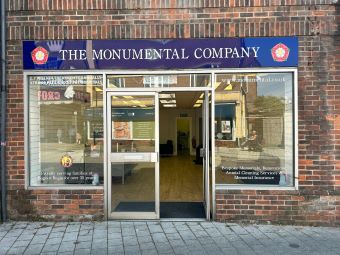 The Monumental Company is a family business that has served its local communities for over 30 years. We have been delighted to offer our local communities a caring, sensitive and comprehensive service as we create enduring memories of their loved ones from our base in Bognor Regis, West Sussex.
Here is a selection of the comments we have received from valued customers in our local communities throughout West Sussex, East Sussex, Sussex and Hampshire.
"A fantastic company to deal with. Lovely staff with excellent communications. The headstone was beautiful and delivered within the time frame given. Would thoroughly recommend this company"
.
Mrs M
"Excellent service and workmanship. Very pleased with the cleaning of the existing stone and additional text added. Couldn't be happier with the service given."
.
Mr S
"Very good service I am very pleased with my parents' headstone. I asked if it could be completed for mother's Day. I'm pleased to say it is, so we can visit on Sunday with flowers for our dear mum .thank you to all the staff would highly recommend this company."
.
Mrs M
Address
The Monumental Company   
27 Sudley Road
Bognor Regis
West Sussex
PO21 1EW